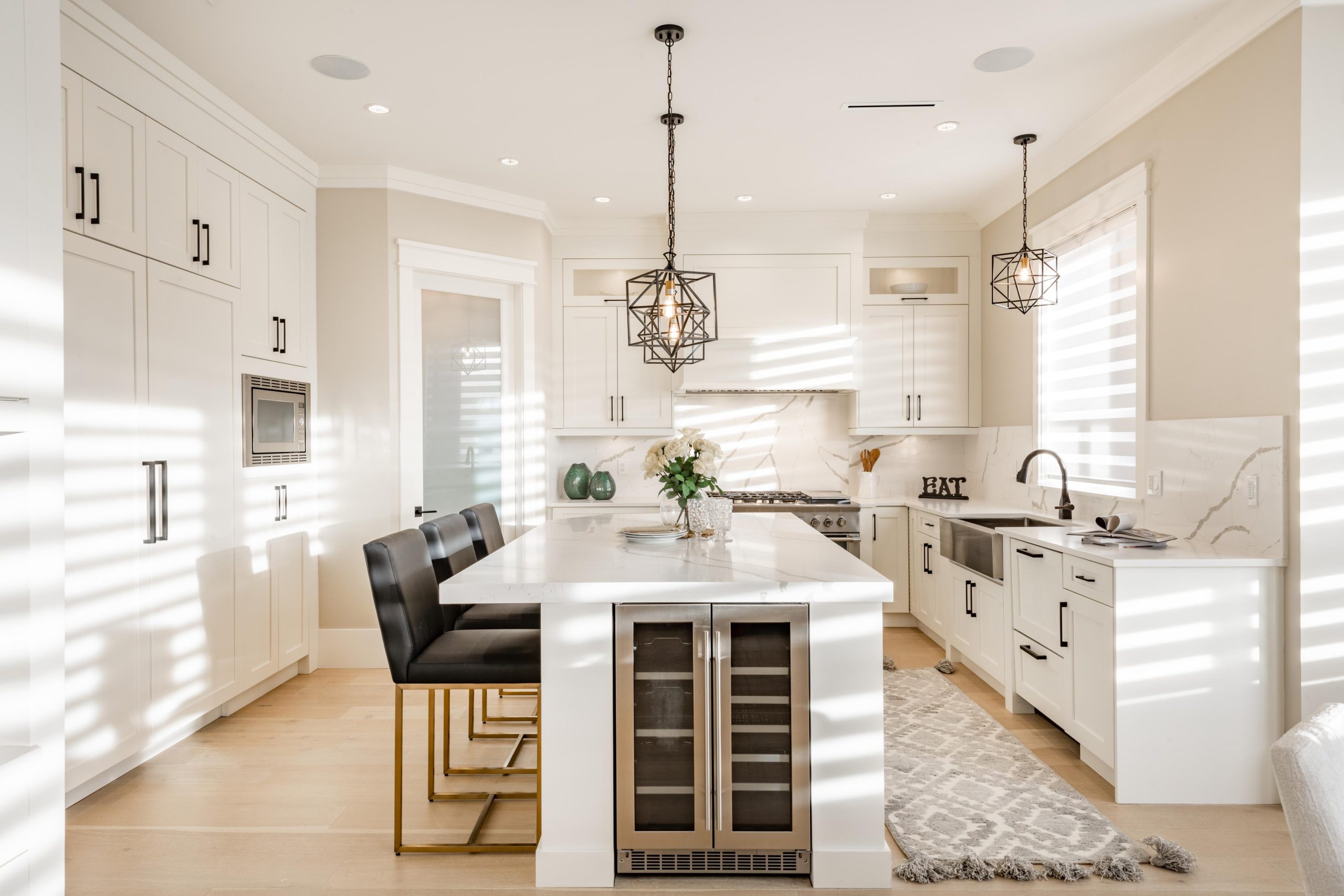 Dreaming of a traditional, welcoming kitchen? Discover the timeless elegance of classic kitchen design and how it can transform your home.
From traditional benchtops and cabinets to charming hardware and taps, let's explore some of the features that people adore most about classic kitchen design. Whether you're a lover of vintage style or simply seeking a warm and inviting space, a classic kitchen could be the perfect addition to your home.
What is a classic kitchen design?
The classic kitchen style is designed to last a lifetime, and emphasises simplicity, elegance, and functionality. It is a style that has been popular for decades and is still a favourite among homeowners. Classic kitchens are characterised by clean lines, neutral colours, and traditional materials. They are designed to be practical and functional while also being aesthetically pleasing.
Features homeowners love 
Classic kitchen design is all about creating a timeless look that stands the test of time. Homeowners love the traditional materials used, such as wood, marble, and stone, as they add a sense of warmth and character to the space. Classic kitchen design also incorporates a range of decorative elements, such as ornate hardware, intricate tile patterns, and classic lighting fixtures, which all come together to create a timeless look. 
With a classic kitchen design, you can create a space that is both beautiful and functional, making it a great choice for any home.
What kind of lifestyle suits a classic kitchen design?
Classic kitchens are suitable for a wide range of lifestyles, including:
Families who want a practical and functional space that is also aesthetically pleasing

Homeowners who love vintage style and want to create a warm and inviting space

People who want a kitchen design that can stand the test of time
Stand-out features of a classic kitchen design

Traditional benchtops and cabinets
Traditional benchtops and cabinets are essential features of classic kitchen design.
You'll find benchtops are most commonly made from granite or marble, offering a striking touch of luxury. Kitchen cabinets in a classic kitchen are typically made of wood and have a traditional design, characterised by clean lines, and raised panels.
In a classic kitchen, both benchtops and cabinetry are designed to be timeless, and last for many years to come.
Charming hardware and taps
From the classic farmhouse sink to the ornate cup pulls on the cabinets, charming hardware and taps really make a classic kitchen design unique. Consider choosing hardware made from metals like brass, copper or nickel—these finer details can be used to create a timeless look that will never go out of style.
For example, a traditional kitchen may feature a white apron-front sink with a gooseneck faucet and oil-rubbed bronze cup pulls on the cabinets. Or, for a more modern take, a stainless steel sink with a single-handle faucet and sleek chrome knobs can be used to create a contemporary look.
No matter your particular style, traditional hardware and taps are a must-have to add character and elegance to your classic kitchen design.
Colour schemes and finishes 
Carefully selecting your colour palette and finishes can make a huge difference in the impact of your kitchen design. Neutral tones such as white, cream, beige, and grey are popular choices for classic kitchens, as they provide a timeless look that will never go out of style.
For a more modern take, consider adding a pop of colour with a bold backsplash or a bright accent wall. Remember that the type of finish you use (such as matte, gloss or distressed) can also emphasise the unique look you're going for.
When choosing your colour scheme and finish, it is important to consider the overall look and feel of the space. You should also think about the style of the rest of your home, and how your kitchen will fit into it. 
Lighting and accessories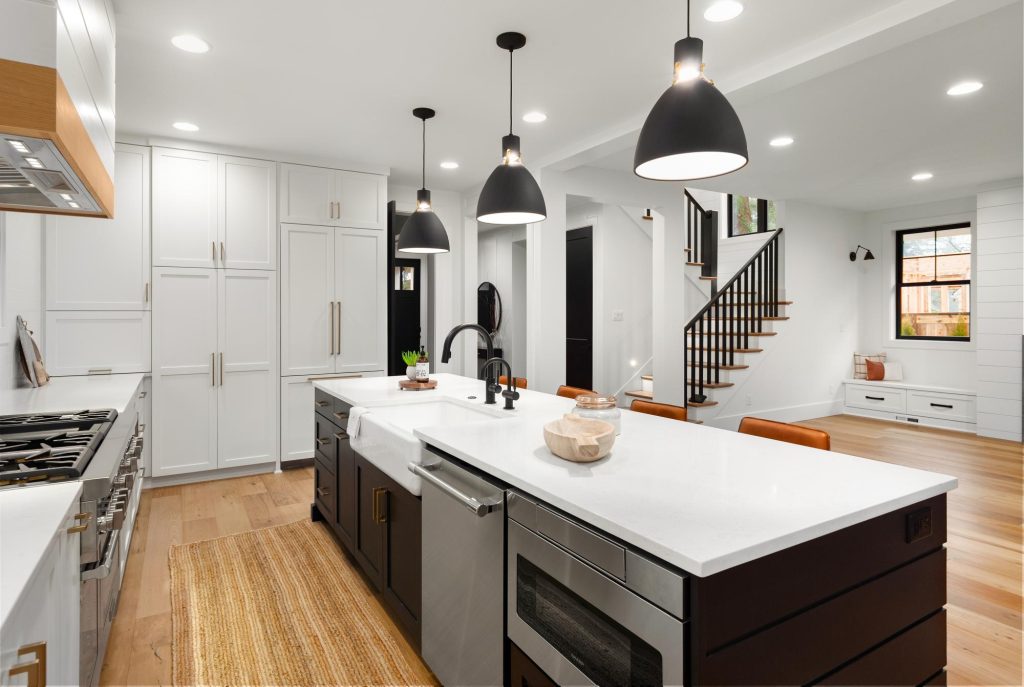 Lighting and accessories are the finishing touches that can make or break a classic kitchen design. The right lighting can create a warm and inviting atmosphere, while the right accessories can add a touch of personality to the space.
Some of the most common types of lighting fixtures used in classic kitchens include pendant lights, chandeliers, and recessed lighting. Accessories you might like to consider include vintage-style rugs, curtains, and artwork. You can also add a touch of sophistication with a few well-placed plants or a decorative mirror. 
Time to bring your classic kitchen dream to life?
If you're convinced that a classic kitchen is the design for you, our experienced team would love to help. From entire kitchen builds and renovations, to specialising in bespoke kitchen cabinets and stone benchtops, our cabinet makers and stonemasons can create the custom design of your dreams, following the direction of both yourself, and our in-house renovator.
If you're ready to get started, get in touch with our team today, or explore your dream design through our online quote estimator.